About Tad Hanna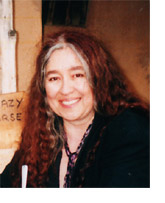 I have been working in the graphic design world, on and off, since 1978, when I got my first typesetting job in a small print shop in Gainesville, Florida. I created resumes for students on a fascinating machine called the IBM Compositor, then pasted them down with rubber cement.
Several jobs later, I was the typesetter in a small, high-quality graphic design firm in Providence, Rhode Island, where my projects included typesetting all the museum catalogs for the Rhode Island School of Design (RISD) Art Museum, and extensive work for Brown University and RISD. This was prior to the advent of the wonderful Macintosh, and all typesetting was done on expensive, dedicated typesetting machines which were most definitely not WYSIWYG!
Through typesetting the Brown admissions booklet I became interested in attending Brown, and in 1985 I was admitted as a Resumed Undergraduate Education student with a full scholarship. I attended Brown for four years and graduated in 1988 with a B.A. in Cognitive Science focusing on neural networks, and a GPA of 3.67.
Following college, I worked in Silicon Valley for several high-tech companies, including Oracle, Adobe, and Adaptec, in various capacities including multimedia developer, Authorware developer, training coordinator, reports programmer, technical support specialist, and technical document manager. In 1991 I moved to Colorado where I worked at Quark, Inc. for 3 years, doing telephone and online technical support, and coordinating beta testing for the first version of QuarkXPress for Windows. I learned an enormous amount at Quark about photography, scanning, pre-press and print production.
Later, I worked as an Authorware developer, training coordinator, graphic artist, and marketing manager for Director plug-ins, at Media Lab in Louisville (sadly no longer in existence, swallowed up by Match Logic). That was a fun job with a lot of challenges and great people, but I was nevertheless laid off during a lull in work volume. During the following period of self-employment, I taught myself web design, and began the first incarnation of Magic Tortoise Graphics. But the volume of clients did not appear, and in 1998 I took a web developer job at Global Commerce Systems, marrying front-end web interfaces to GCS's backend systems, for clients such as Sprint, TSYS, and General Electric.
As Global Commerce Systems grew, a true Creative Services Department was added, and eventually I became Manager of Web Development within the 12-person Creative Services group, managing a small group of talented front-end developers. The Creative Services group created web application interfaces, product simulations and sales support demos. I had been with Global Commerce for almost three years, and seen the company expand from 35 to 300 employees, when the layoffs came.
Since then, I've been working as a freelance graphic designer and production artist, and enjoying it immensely!
_____________________________________________
My background in Cognitive Science is very helpful in graphic design – understanding how people take in visual and verbal information and process it in their nervous system helps me maintain the discipline necessary to keep designs simple and focused. Cluttered and over-complicated design creates a fluctuating and unstable "energy landscape" (neural network state) in the nervous system, which lacks the potency to change neuron firing rates, and thus is an ineffective means to deliver a message. Well, that's my theory anyway! Interestingly, many traditional dictates of graphic design (maintain a single focus, less is more, Bauhaus principles) are beautifully resonant with the findings of cognitive science research.
_____________________________________________
I feel it's well worth taking the time at the beginning of a project to have a thorough discussion of your business focus and goals, to ensure I really understand where you are at and what you need for your enterprise to thrive. A few maxims I strive to live by:

"Measure twice, cut once." – Old carpenter's proverb

""It is precisely at the beginning that serious concentration is important, for the beginning holds the seed of all that is to follow."
— I Ching, Hexagram 30: The Clinging, Fire